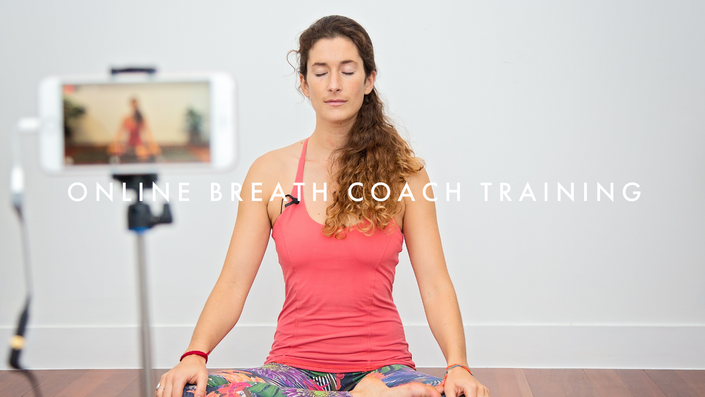 25hr Online Breath Coach Training January 2021
JOIN RACHEL AND LUCY FOR THEIR ONLINE

25 HOUR BREATH COACH TRAINING CERTIFIED BY YOGA ALLIANCE
- Discover and experience fundamental breathing techniques and experiences
- Become a Yoga Alliance certified breath coach
- Learn how you can start making money by coaching others straight after the course- Create stronger ownership of your overall physical and mental health
- Have greater control over your financial income and impact on your community
NEXT TRAINING STARTS ON 22ND JANUARY 2021
Early Bird Price Valid Until 9th Jan

$612.50 USD*
Normal Price
$715.10 USD*
** Above prices includes a 2.6% payment/transfer surcharge fee**

READY TO SIGN UP?
Step 1: Apply for the training on the link below
Step 2: Enroll & Pay using button below
** Above prices includes a 2.6% payment/transfer surcharge fee**
COURSE OVERVIEW
Discover the vast scope and benefits of breathwork and become a Yoga Alliance certified breath coach with Rachel Fearnley and Lucy Foster-Perkins.

This 25 hour training will teach you the fundamental breathing techniques, guide you to develop a self breathwork practice and take you through the art of teaching others.
You'll be taught a variety of different breathing techniques, their specific benefits and when to use them. Similar to Rachel and Lucy's Yin Yoga Teacher Training you'll be encouraged to start teaching someone from day one and will build on you own personal experience.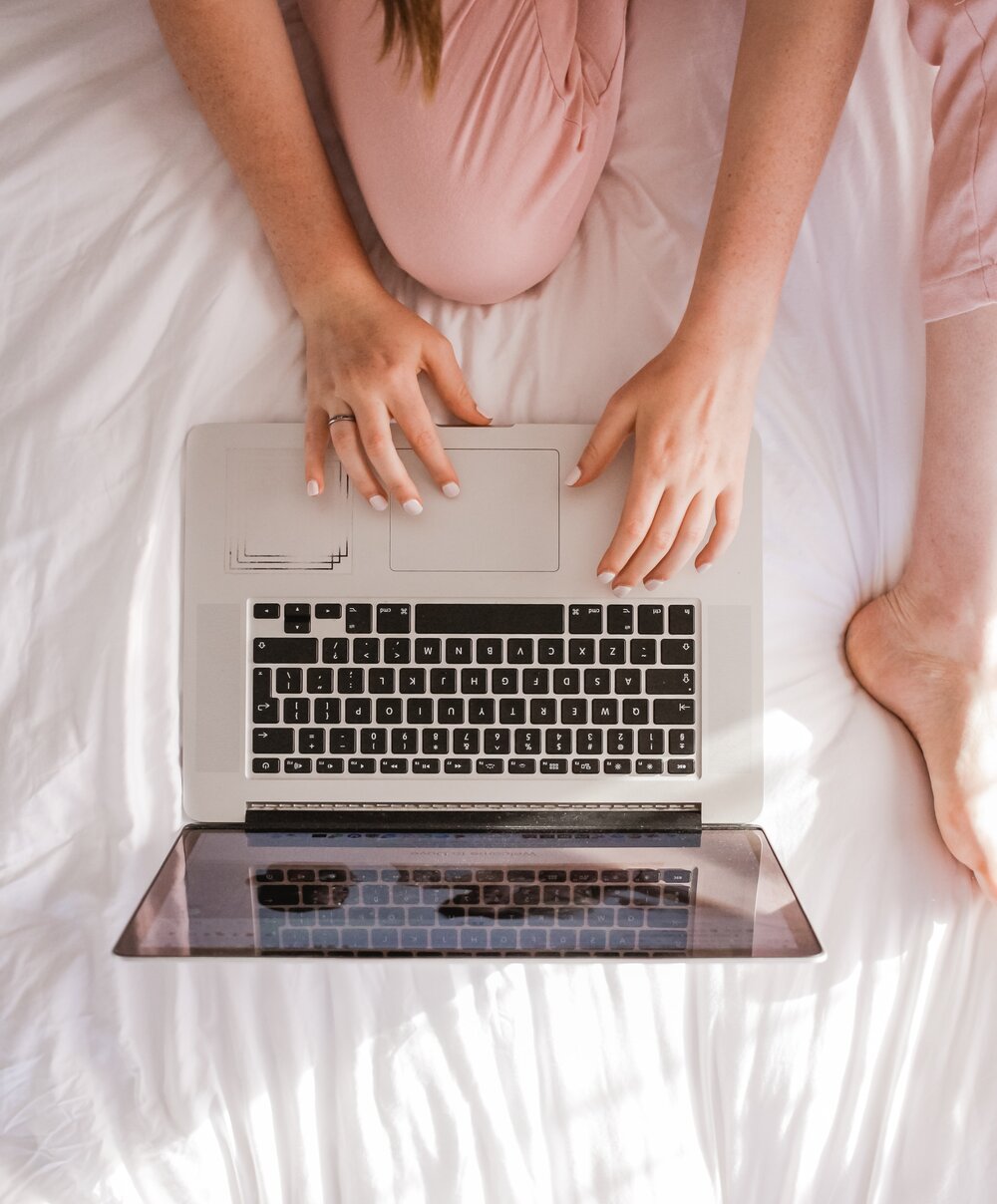 BONUS MATERIAL
In addition to this Lucy and Rachel will also be giving away ready-made workshop and class templates for you to use to kick-start your work coaching. Lucy and Rachel will hand over customisable marketing material and disclose years of teaching and business experiencing so you can hit the ground running and see your return on investment immediately, should you want to.
COURSE REQUIREMENTS
You don't need to have any prior experience to join the course and you don't need to be a yoga teacher either. Some people will be joining simply to expand their own practice and to nourish their physical, mental and energetic health. Others will also be looking to gain the teacher training certificate too and start to generate an income for themselves.

HOW THE COURSE WORKS - ONLINE
This course will offer a combination of pre-recorded online videos and practices, written documents and live Q&A sessions with Rachel and Lucy where you can ask questions that might come up during the course.

These live calls will be on a private Facebook Group which you will have access to (and the future live calls) indefinitely.
You will also have access to all the previous live Q&A sessions from previous weeks.
You will be practicing at home and therefor guided through a safe and personal self-practice. You will use toggl to log your practice hours and will keep a reflective journal to reflect on your experience.
COURSE CONTENT
The minimum required number of hours for this course is 25, though with the bonus material the course offers 30+ hours of content. The shortest amount of time you can complete this is 2 weeks but you can take up to 3 months to complete the whole course if you want to take your time.
Throughout the course you are required to incorporate a twice daily personal breath work practice, daily reflective journaling after your practices and to start to practice teaching basic breathing techniques from day one. We use Toggl to track your self-practice and practice teach, as these hours count towards your 25 hour certificate.
MODULE 1 - ANATOMY AND PHYSIOLOGY AND INTRODUCTION TO BREATHING FUNDAMENTALS
Fundamental breathing anatomy and physiology
Explore the relationship between stress and the breath
Connection between the breath and the sympathetic and parasympathetic nervous system
Demonstration of fundamental breathing exercises
Movement exercises to support the breath
Introduction to teaching breath work
MODULE 2 - BREATH AWARENESS & CONSCIOUS BREATHING
Breath fundamentals
Good/bad habitual breathing
Guided breath awareness practice
Guided conscious breathing practice
Relaxation exercises
Coherent breathing practice
MODULE 3 - PRACTICES FOR ANYTIME, ENERGISING AND CALMING
Dive deeper into different fundamental practices for specific purposes
Video demonstrations of each practice
Explanation on natural breathing urges
MODULE 4 - MOVEMENT FOR THE BREATH
Explanation of how movement can effect our breath
Yang movement to support the breath
Yin movement to support the breath
MODULE 5 - THE ART OF TEACHING BREATH WORK
Teaching prep
Coaching tips
How to teach 1 on 1, workshops, online and how to create breath work programs
Reflective listening techniques
MODULE 6 - EXAM AND ASSESSMENT
Student pre-recorded video teaching assessment
Student pre-recorded video of breath explanation and demonstration
Online breath work quiz
BONUS MODULE
The bonus module is our gift from us to you. It does not count towards your 25 hour certificate, but more of a helping hand to get you up and running with your breath work business once you've finished the teacher training with us.
In this module you'll receive ready-made workshop and presentation PDFs and formats for you to use or customise for your own offerings.
Gain knowledge about fundamental marketing and business strategies.
Receive tips on how to best coach and serve your clients.
Receive valuable resources or where you could teach and find your own clients.
Discover how you can use social media in a positive way to teach others about breath work and to find people who want to work with you.
ADDITIONAL MATERIAL
You will have access to all the recordings of the live Q&A sessions with Rachel and Lucy from our previous breath coach training, as well as all the interviews and talks with previous guest speakers. This gives you over 20 hours of extra wisdom, inspiration and knowledge for free!
READY TO SIGN UP?
Step 1: Apply for the training on the link below
Step 2: Enroll & Pay using button below
** Below price includes a 2.6% payment/transfer surcharge fee**

WHY RACHEL AND LUCY ARE OFFERING THIS COURSE
Rachel and Lucy are expanding from their already-existing Yin Yoga teacher training that they hold in Bali with The Peaceful Warriors Yoga School where they would introduce a few breathing exercises to their students. Rachel and Lucy observed was that more and more people were struck by the transformational experience of breath work and its benefits, so they decided to build a breath work course for those who wanted to dive deeper into the practices.
With so many breath work practices available now - from the ancient wisdom of Hatha Yoga to more modern modalities - Rachel and Lucy aim to guide you through the core practices and principles, from a variety of lineages, to help you connect with your inner self, create subtler awareness and benefit your nervous and immune system. These practices are open to everyone and you will be given the tools to guide others through them after the course.
Rachel and Lucy combine their own experience and their united goal to create deeper awareness and a healthier you, as well as guiding you through the art of teaching others and offer a way to give back to your family and community, as well as creating in income for yourself too.
---
CREATE A SACRED EXPERIENCE AT HOME.
This Online Breath Coach Training gives you the opportunity to study and experience at home or wherever you have internet access. You can access the course anywhere in the world, but also create an integrated breath practice into your routine at home.
The most authentic way of teaching is to teach from your own experience. Rachel and Lucy with guide you through each technique as well as offering the tools to teach breathing techniques. As you develop your own breath work practice you'll feel a deeper connection to more subtle levels of your experience, a clearer awareness, more energy and the tools to guide you towards greater health.
TEACH YOUR FAMILY AND FRIENDS
The breathing exercises are accessible to anyone. They are simple yet they can have profound health benefits on the practitioner or "doer". Even if you don't want to be a breathwork coach, after this course you'll be able to guide your family and friends through the same excises you've experienced and learned to help them benefit as well.
They don't need any fancy equipment, just a place to sit and your undivided attention.
READY TO SIGN UP?
Step 1: Apply for the training on the link below
Step 2: Enroll & Pay using button below
** Below price includes a 2.6% payment/transfer surcharge fee**
MEET YOUR TEACHERS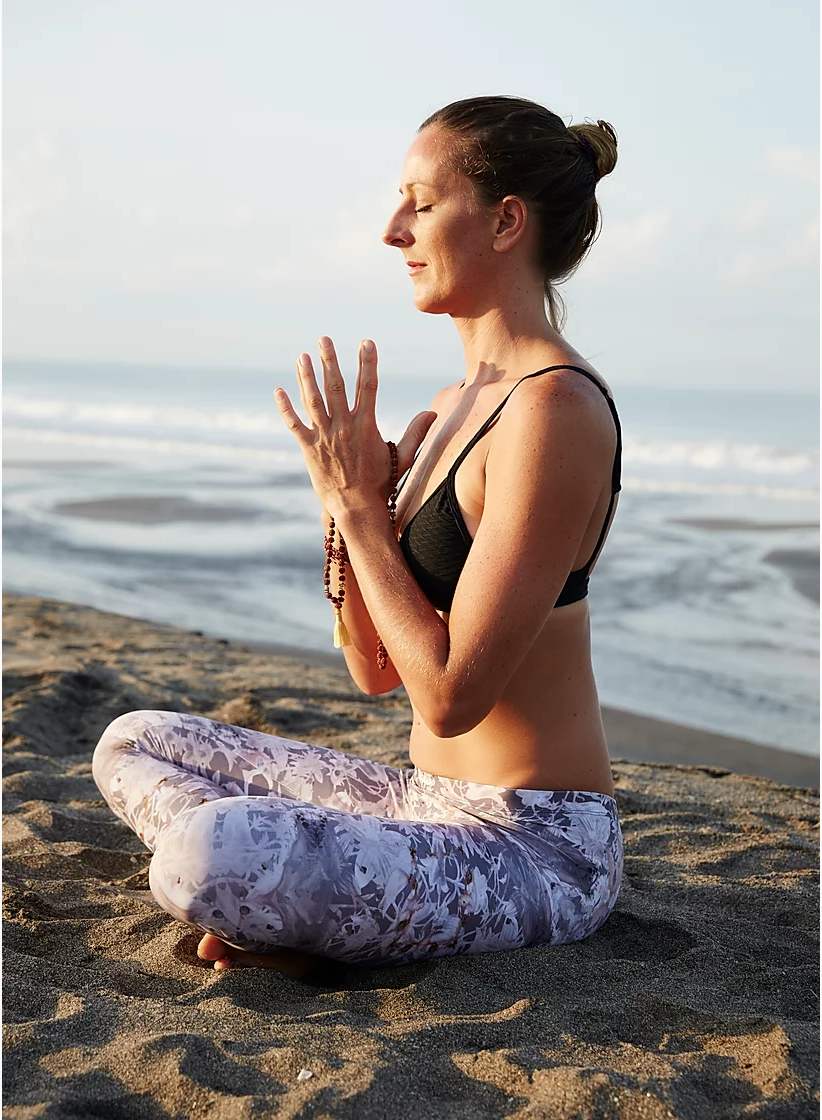 Rachel Fearnley
Rachel Fearnley is the Founding Director of The Pineapple House Bali & The Whole Health Project, co-facilitator of 50hr Yin Yoga Teacher Trainings and creator of several online programs and mentorships.
Rachel has been teaching yoga around the globe for 9 years & sharing the message of Breathwork for over 7 years having studied with some of the world leaders of breathwork including Dan Brule & Stig Severinsen.

Having completed several trainings in Vinyasa and Ashtanga, Rachel recognised the need within herself to move towards a more nourishing and nurturing approach to her own practice and therefor her teachings.
Early on in her yoga career, Rachel noticed began to recognise the importance of breath centered practices and how, when a student is unaware of their breath and how to breathe in a way that supports their system, it has a very real and tangible negative consequence on their overall health and when they become aware of how to use their breath, their physical, mental and emotional health begin to shift exponentially.
Rachel believes that we all possess the ability to heal ourselves from the inside out, that by cultivating deep presence we open up our channels of awareness and can create radical shifts on our own lives. It is through understanding our subtle anatomy of breath that we can begin to cultivate a much deeper listening ability with our body, mind & spirit and from that place of deep listening we are then able to respond with greater awareness and accuracy to tend to whatever it is that our body, mind & spirit is calling for.
She is a deeply passionate and authentic teacher who practices what she teaches and supports her students to do the same, believing that when we are in alignment with the truth of who we are, our life begins to flourish beyond anything we ever thought possible.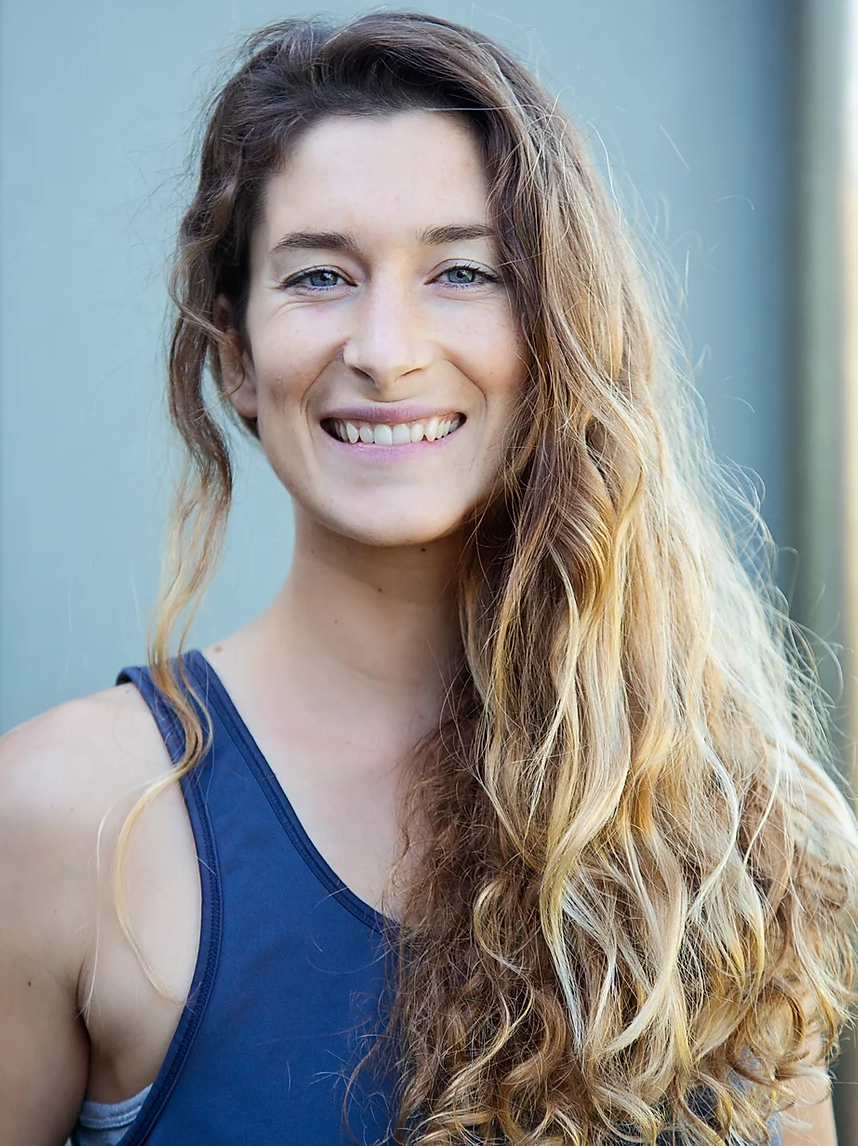 Lucy Foster-Perkins
Lucy is the co-owner of The Pineapple House Bali, The Whole Health Project and co-facilitator of Rachel and Lucy's 50 Hour Yin Yoga Teacher Training with The Peaceful Warriors Yoga School..
Lucy was introduced to breathing techniques as a singer throughout her teenage-hood. She later discovered the more energetic benefits when she first studied yoga. She became interested in more modern modalities over the years and recently began practicing free-diving techniques as well.
Lucy began teaching more breath work when she noticed how an increasing amount students coming to her yoga classes had "forgotten" the fundamental breathing habits due to stress or lack of awareness. Lucy's studies in Yoga and Ayurveda had taught her how the breath is directly to our nervous system and overall health, so she felt compelled to teach her students the fundamentals of breathing techniques before guiding them through any movement, and the results spoke for themselves.
Lucy also teaches Yin Yoga, Vinyasa Flow, Hatha and 5 Element Theory from Traditional Chinese Medicine. As an ex-professional dancer she has a solid understanding of the body, how it moves and the subtle art of listening to the messages it offers us.
---
REGISTRATIONS FOR THE TRAINING STARTING 22ND JANUARY 2021
EARLY BIRD PRICE VALID UNTIL 9TH JAN

$612.50 USD*
NORMAL PRICE
$715.10 USD*


* All above prices are including payment / transfer surcharge fees**
READY TO SIGN UP?
Step 1: Apply for the training on the link below
Step 2: Enroll & Pay using button below
** Below price includes a 2.6% payment/transfer surcharge fee**
HEALTH DISCLAIMER
It is worth pointing out that neither Rachel Fearnley or Lucy Foster-Perkins are doctors and are not qualified to diagnose specific health or breathing-related ailments. If you are concerned about whether you are eligible to take this course due to health concerns then we strongly recommend consulting your doctor before buying and taking part in the course. Rachel and Lucy can not give refunds after the course has been bought due to health issues, though the course can be passed on to a friend or family member. This course is open to everyone and each breath can be modified to suit the practitioner if needs be.
For more information please visit our Terms and Conditions here.
WHAT THIS TRAINING IS NOT
During this course you will not be taught advanced breath practices such as rebirthing or circular breathing. We are focusing on the fundamental breathwork practices that are accessible to everyone and that can be taught straight after the training.
For more information please visit our Terms and Conditions here.
GOT MORE QUESTIONS?
Got more questions? Check out our frequently asked questions by clicking on this link.
Or alternativley send us an email on, [email protected] and we will get back to you.